September 1, 2016 Via www.thebrpage.net
Bad Religion to play Ye Scallywag!
Bad Religion will be playing the new punk (and beer) festival Ye Scallywag! this fall. The brand new festival, which will take place at the Waterfront Park in San Diego, is presented by San Diego radio station 91X.
The festival takes place on Saturday October 22. Other bands that have been confirmed are NOFX, Against Me!, Goldfinger, Reel Big Fish and Wakrat. There will also be over 100 craft breweries and artisan wineries.


Tickets sale starts on Friday September 2!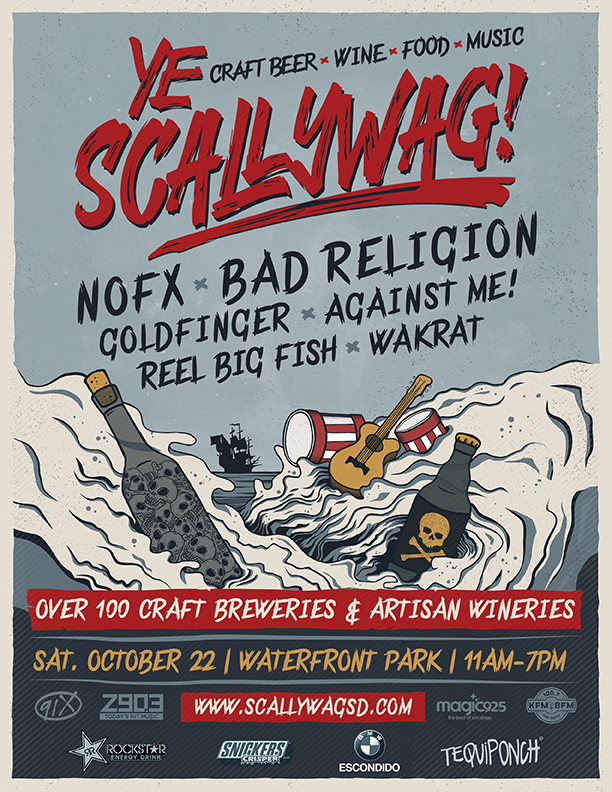 Updates
7 hours ago
10 hours ago
10 hours ago
10 hours ago
12 hours ago
24 hours ago
31 hours ago
32 hours ago
2 days ago
2 days ago
Contributors